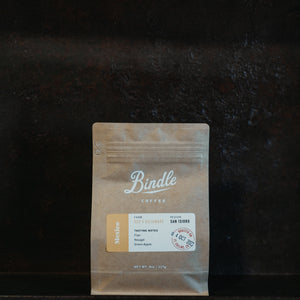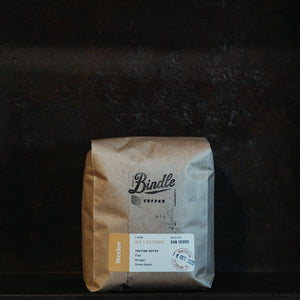 Process: Fully Washed
Elevation: 1750 masl 
Variety: Typica and Bourbon (60%), Caturra (30%), Mundo Novo (10%)
Traceable to: La Cañada, Oaxaca, Mexico
With our friends at Crop to Cup, we are happy to reintroduce this year's lot from Red de Cafeticultores 5 de Diciembre, the largest organization of producers in La Cañada, Oaxaca, Mexico. Comprising 13 primary organizations and representing 1,300 small indigenous producers, they united as an independent group on December 5, 2014. Over the past nine years, this dedicated community has focused on perfecting selective harvesting, specialty processing, and the marketing of these exceptional lots. Our coffee from their efforts is rich and complex, featuring tasting notes that include the creamy sweetness of flan, the nutty richness of nougat, the crispness of green apple, and the comforting softness of marshmallow. Taste the essence of Mexico in each cup.

We taste: Brown Sugar, Marmalade, Honey
8oz | 227g
2lb  | 907g 
Roasted and shipped Monday, Wednesday & Thursday. Orders placed after 8am on Mondays, Wednesdays & Thursdays will be roasted and shipped on the next roast day.