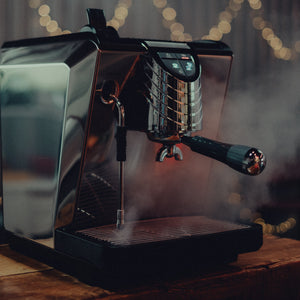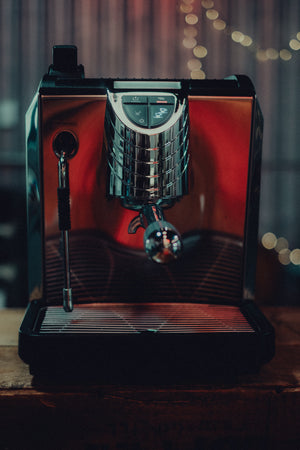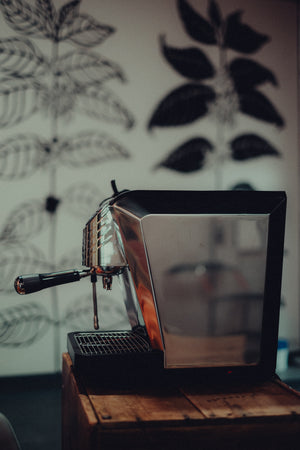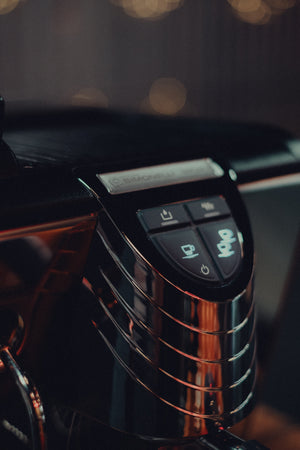 Introducing the Oscar II Supercharged by Nuova Simonelli. This extraordinary machine is a customized version created by the talented US team at Nuova Simonelli in Ferndale, Washington. By incorporating a specially designed heat exchanger and fine-tuned jets, the Oscar II SC takes the already exceptional Oscar II to new heights. Prepare to experience unparalleled temperature stability and enhanced steaming capabilities. It wouldn't be complete with the cool touch steam wand! 
Just like its predecessor, the Oscar II was meticulously crafted with the goal of bringing professional-grade espresso to the comfort of your home. In addition to its sleek stainless steel and ABS body, the Oscar II boasts an array of innovative features that push the boundaries of what an affordable home espresso machine can achieve. These include an ergonomic steam lever, precise timed dosing, and an improved steam wand. Inside the machine, the Oscar II maintains its professional-sized group head and copper boiler, ensuring top-notch performance. With its remarkable features, the Oscar II is truly the ultimate choice for any coffee enthusiast.
If you're looking for affordable performance in small package, then look no further than the Oscar II SC. 
*Please allow approx. 2 weeks for shipping, as this machine is customized to order. Shipped directly to you from Nuova Simonelli*