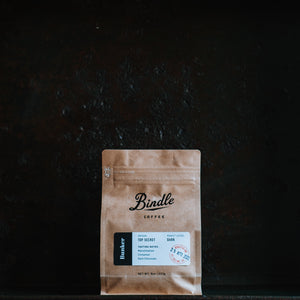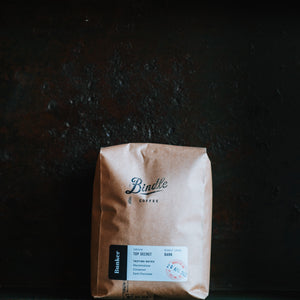 The official Bindle dark roast! When releasing this roast during the early part of 2020, we knew people needed something familiar to hunker down with. In came the Bindle Bunker Blend. This is the bold and rich cup of coffee you are used to with all the Bindle love! Plays perfectly with any desired amount of cream and sugar.
We taste: Marshmallow, Cinnamon, Dark Chocolate, Smooth Finish

8oz | 227g
2lb  | 907g 
Roasted and shipped Monday, Wednesday & Thursday. Orders placed after 8am on Mondays, Wednesdays & Thursdays will be roasted and shipped on the next roast day.